Brazilian playmaker Philippe Coutinho is still seeking to force the move to Barcelona, according to reports.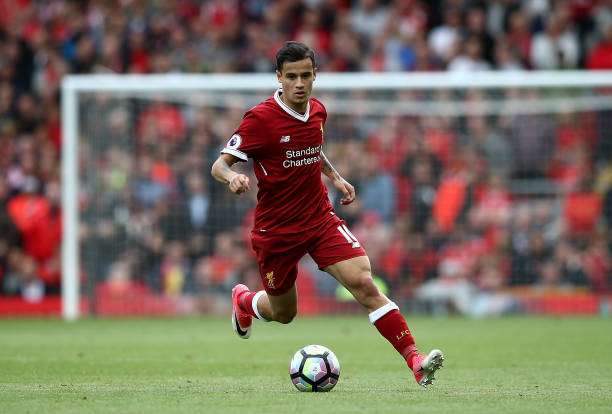 The player is pained that Liverpool did not agree to the move before the deadline lapsed. If Coutinho moves to the Nou Camp, he would play a central role behind Lionel Messi and recently acquired Ousmane Dembele while taking over from Andres Iniesta.
Coutinho is 26 years but he could play top level attacking football in Spain for the next four to five years. He wants the dream move; he sees himself there but Anfield doesn't want him to exit. There are reports that the player might exclude himself from Champions League football duties with the hope of joining Barcelona in January.
Barca made three bids for the player but Jurgen Klopp and the Liverpool owners FSG refused to accept even when the player handed a transfer request. Both clubs have had a public spat on why the deal collapsed but the player remains a Red.
Liverpool acquired Alex Oxlade-Chamberlain from Arsenal on deadline day. The England international was slated to move to Chelsea but he switched interests. Rumours have it that he could play a central role at Anfield in preparation for Coutinho's move possibly in January. If Coutinho does not feature for Liverpool in Europe, he has a chance of moving to Barca in the second half of the season and play for them in the Champions League.
Coutinho should be available for selection this weekend when Liverpool take a trip to Manchester City. Oxlade-Chamberlain could make his debut but it is unknown if Klopp would play him in the wings or centrally. At Arsenal, he played more on the flanks but he has been touted as one player that can develop in the middle. The versatility of the player is a plus to the Reds, but playing centrally would have been the perfect bait for him to dump an increased deal at the Emirates and defending champs Chelsea.